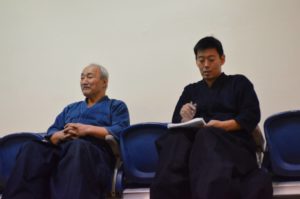 December 22nd, 2016, Toda sensei passed away. Even though I was with him during the Nito seminar in 2015, I learned a lot from him.
I would like to share teachings and memories of Toda Tadao sensei with you. 
This podcast is brought to you thanks to the patrons at Patreon.Com.
For more kendo information visit at Kendo-Guide.Com and Subscribe to Kendo-Guide.Com for Updates.
Podcast: Play in new window | Download | Embed
Subscribe: Apple Podcasts | Android | RSS